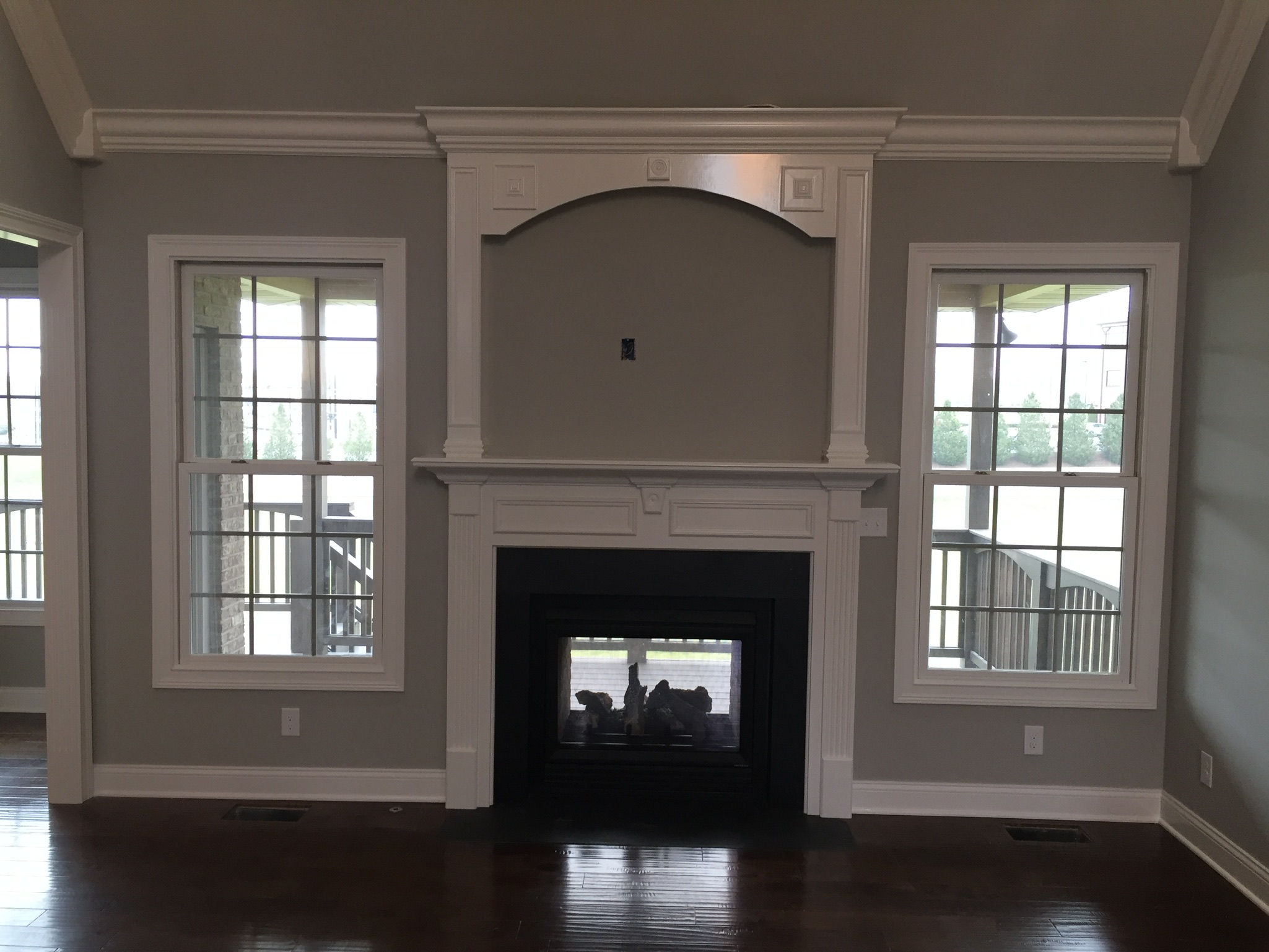 In order to answer that question, we first need to understand some things about paint finishes for walls. The first is why flat finish generally has a bad name among homeowners. Many homeowners move into newer homes recently built, or homes that have been painted by the seller to get the home ready for sale, or a home painted by a low-cost painter, rather than by a true professional. In many such situations, the builder, seller, or low-cost painter used a low-grade flat paint for three reasons: the first is that it is inexpensive; the second is that it is easy to touch up; the third is that it hides imperfections in the drywall walls.
Builders don't use satin or eggshell because it is often impossible to touch up and it also reveals imperfections in the drywall work which is often rushed to finish the job on budget. After the walls are painted in a new construction build project, electricians, plumbers, cabinet and granite installers, and floor finishers all still have to come into the new home and do their finish work and installations. This work after the painters have finished always causes dings and scuffs in the walls which then need to be touched up by the painters. However, if satin or eggshell is used, those spots generally cannot be touched up, so the entire wall has to be repainted. This is not cost-effective for the general contractor, the painters, or the homeowner. Therefore, builders use low-grade flat paint we painters refer to as builder-grade flat. If you live in a home painted this was by a builder, a seller, or a low-cost painter, you know that this flat finish wears badly, scuffs easily, is chalky, and you cannot clean it, or it comes off.
All of those problems are not because the paint is a flat finish; it's because of the low grade of cheap paint. This is an inexpensive grade of paint that saves the builder, seller, or low-cost painter money, enabling them to give a low bid and get the place looking good for the short term, but the paint will not last nor look good a year or two later.
Beware if you are building your home, buying a home from a seller who painted it himself, or had a low-cost painter do so. Beware also when you have your home repainted and entertain bids from several painting companies. Check carefully what brand and grade of paint they plan to put in your home. One reason your low bid might be low is the cheap grade of paint (flat or with some sheen) your painter intends to use. I have noticed that many estimates given to my customers by other painters do not specify the brand or grade of paint for this reason. Be careful. Ask your painter to specify on the contract the brand and grade of paint to be used. Then make sure that is exactly what you get. This is why all my written proposals specify precisely the brand and high-quality paint we use on all our projects. I want my customers to have peace of mind from the beginning of the proposal process right through to completion of the project.
We always strive to be the best painters in Lexington. We can only achieve that by using the best painting products and providing outstanding, first-class customer communication and service.
So, now we're ready to answer the initial question: Which is the best finish for walls – flat or satin (eggshell)?
Satin and Eggshell may be slightly different sheens with some brands, and in others they are different names for describing a slight sheen that is less shiny than semi-gloss. For this discussion, it doesn't matter since they perform the same. Satin or eggshell walls reveal or highlight imperfections in walls such as bulges in the drywall, badly finished seems, and nail pops. All of these become very visible when there is natural or electrical light that shines on the wall, particularly when looking down the length of the wall from a position near the wall. Often brush marks at the cut in around doors or windows, and roller marks are also quite visible with satin or eggshell sheens because the chemicals manufacturers add to the paint to give it the shine and added washability also refract light. This is unavoidable. Walls in great rooms and foyers, particularly in newer homes with lots of natural light, should never be painted with a sheen such as satin or eggshell, in my opinion, because of this unavoidable light refraction problem.
A truly high-grade flat finish is washable, and it will hide these imperfections much better than the paints with sheen. And best of all, you or your painter can touch up those walls for years without having to repaint the entire wall when it is dinged, scuffed, dirtied, or even written on by a young one's pencils, pens, or crayons.
I recently had to rescue a squirrel that got trapped in our two-story foyer wall at my own home by cutting holes in the wall so the squirrel could be captured and freed.  After the rescue, I patched the three holes, primed the patches, then painted just those patched areas. Because I had used Sherwin Williams' Emerald Flat finish on the walls when we painted them two years prior, I was able to just touch up the patched areas. I did not have to paint that entire two-story wall. Those touched up spots are not even visible now since the flat finish blended so well.
Had that wall been painted in satin or eggshell, the touched-up spots would be glaringly obvious. The only way to eliminate the visible touch ups would be to paint the entire wall corner to corner. A much bigger and more expensive project.
For the reasons stated in this article (that high-grade washable flat paint can be touched up, that it hides imperfections, that it provides a beautiful finish that is not chalky, does not come off, lasts for years, and truly is washable), when one of my teams painted my own home initially when we moved in, my wife and I chose a flat finish for every wall in the house, even our bathrooms and kitchen.
That should tell you something. If a professional painter in Lexington painting his own home, who can choose any paint he wishes, chooses to paint every wall in every room with a high-grade, washable flat finish, you can be sure how this professional painter is going to answer the question posed in this article.
I always, always, always recommend to my customers a high-grade washable flat, even in bathrooms and kitchens, though if any room in the house is going to get satin or eggshell (for the added washability), I would suggest only the kitchen, unless there is a great deal of natural light.
Which is the best finish for walls – flat or satin (eggshell)?

Go with a high-grade, washable flat paint.
We use Sherwin Williams' paint, especially their Super Paint, Duration, or Emerald lines, and Farrell Calhoun's Evergreen line.
Reminder: always require your painter from whom you get a written quote to specify on the contract which brand and grade of paint he/she will be using. Confirm before you sign that you are getting a high-grade, washable flat finish, then check the cans when they show up on your job site that they are the same as the what the contract specified. This is a way to ensure you are getting a professional painter in Lexington to paint your home.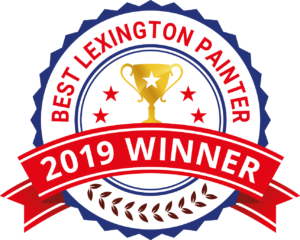 Article by Keith Zafren, owner of My Three Sons Professional Painting in Lexington, Kentucky.