During Covid, many of us took our work home and transitioned a bedroom into a home office. Perhaps you are now back at your office, at least part time, and that home office is not getting as much use as it did then. Maybe it's time to utilize that space as an inviting guest room for visitors while not losing the home workspace you may still need or desire.
Turning a bedroom or bonus room into a flexible, multi-functional space that serves as both a workspace and a guest room can be a challenge, and a great way to maximize the use of your home. Here are some tips to create a comfortable and functional hybrid room that can easily accommodate both purposes: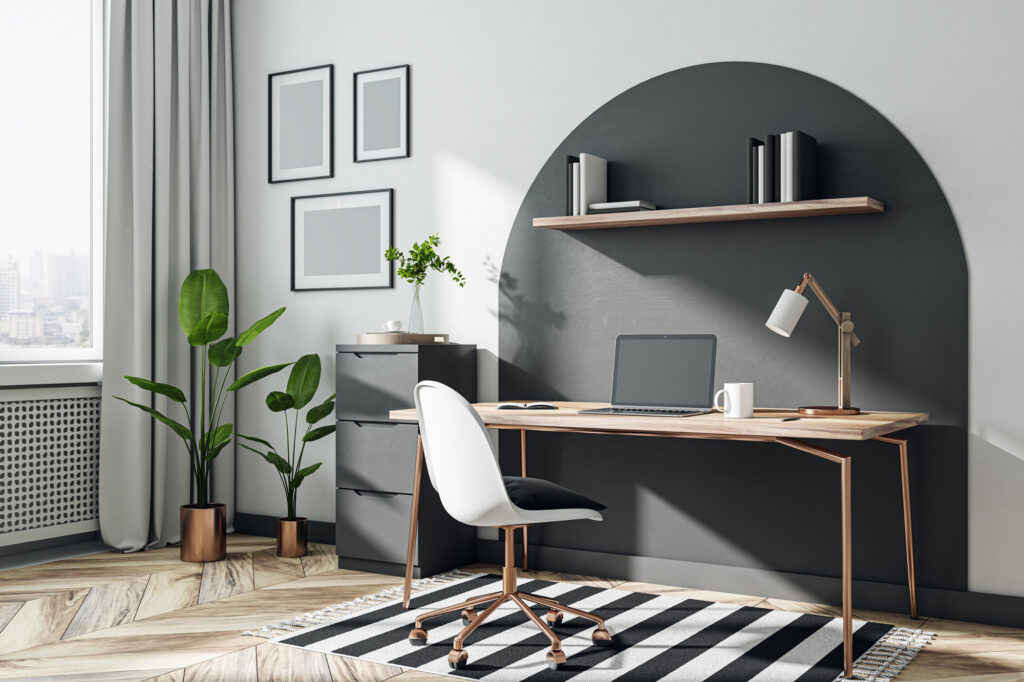 Furniture selection: Opt for versatile furniture that serves dual purposes. For example, consider a sleeper sofa or a daybed that can function as a seating area during the day and transform into a bed at night for guests. A Murphy bed is another excellent space-saving option that can be folded up when not in use.
Workspace setup: Choose a compact desk or a wall-mounted desk that can easily fit into the room without taking up too much space. Consider using a fold-down desk that can be concealed when not in use or a rolling desk that can be moved into a corner or even another area. Ensure you have adequate lighting and ergonomic seating for comfort while working.
Storage solutions: Efficient storage is essential to keep the room organized and clutter-free. Use space-saving furniture like dressers, shelves, or storage ottomans to store office supplies and personal belongings. Pretty storage bins or containers on shelves can give the room a softer touch. Consider using under-bed storage bins for extra items.
Privacy for guests: If possible, create a designated area for the workspace that is separate from the guest sleeping area. Use room dividers or curtains to provide privacy for guests when the workspace is in use.
Neutral decor: Choose a soft, neutral color palette and decor that suits both a bedroom and a workspace. Avoid overly personalized themes to maintain a balanced and welcoming ambiance for guests.
Dual-purpose decor: Use decor that can easily transition between the two functions. For example, decorative pillows or throws that complement the bedroom can be stored away during work hours, and vice versa.
Organization: Keep the workspace tidy by having designated storage for office supplies and keeping wires and cables neatly managed. You can purchase covers fore wires and cables to hide them fully. This will help create a calming atmosphere for both work and relaxation.
Guest amenities: Consider adding guest amenities such as fresh linens, extra blankets, and towels to ensure your guests feel comfortable during their stay. A bedside table with a reading lamp and some books or magazines can also be a nice touch. If you have the space, consider creating a comfy reading nook or corner.
Flexibility: Make sure the room is easy to transform from a workspace to a guest room and vice versa. Avoid heavy furniture that is difficult to move, and keep the layout flexible to adapt to different needs.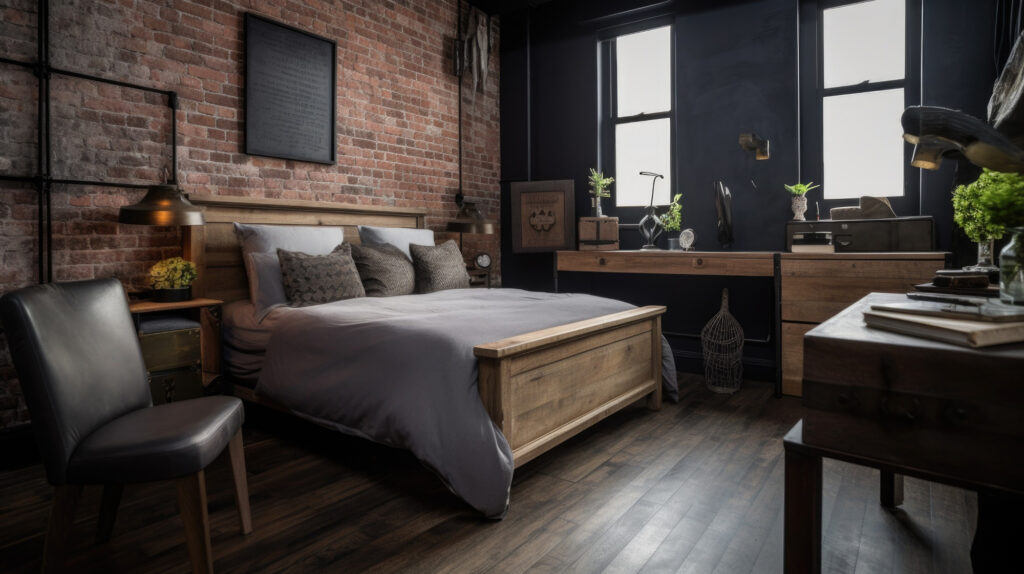 By following these tips, you can create a versatile and welcoming bedroom that meets both your workspace and guest room requirements. It allows you to make the most of the available space and offers a comfortable environment for both work and leisure.
If you want to go further, especially if you have more space to work with such as a bonus room, you may want to consider building separator walls, built in desks and/or bookshelves. Our remodeling teams are able to build all this for you, and more. Just give us a call for a free consultation (859-321-7344).