When considering a stain color for your deck, fence, or pergola, or even for your wood play structure, please be advised that this is perhaps the most difficult color choice in the painting and staining industry. There are numerous reasons for this to be aware of.
1. Picking a color online.
Stain colors are very difficult to choose online. You can get a sense of the color, but be aware that whatever color you choose online is not going to look exactly like what you see on your screen when it is applied to your deck or fence or other structure. Sometimes it's not even close. See below. Here's a screenshot of a color sample from the Sherwin Williams website of their color named Banyan Brown.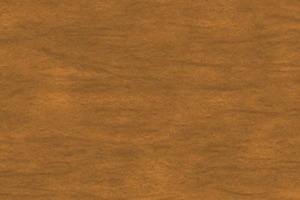 You can see that in this picture above, it looks like a rich, light brown color with a deep color base. Here's what this same color turned out to look like on a deck we applied it to.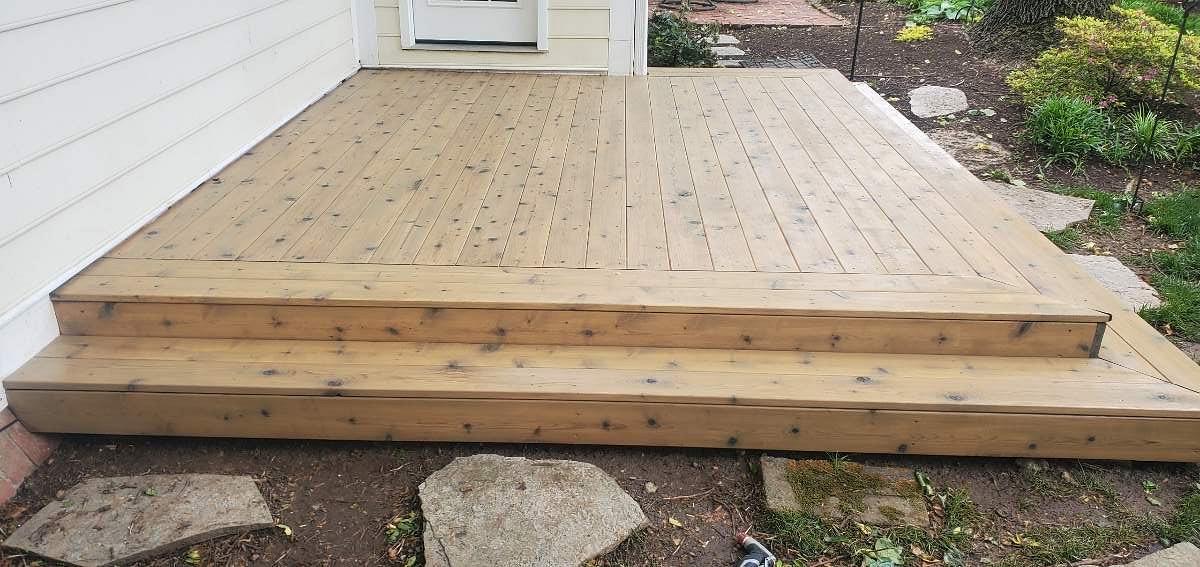 You can see it doesn't really even look close to the color online. There are several reasons for this including the way color is displayed on your screen, the fact that this color is a sample applied to a material that is not wood, and finally the stain will differ dramatically depending on what kind of wood it is applied to.
2. Picking a color from a brochure.
Again, what you are looking at on "paper" is not actually stain, of course, it's a simulation of what the color is intended to look like. But once that color formula is mixed into a stain base, and once it is applied to real wood, it will vary, sometimes significantly, from the color imagined by looking at it on a glossy brochure page.
3. Various factors related to the wood.
The age of the wood, the condition of the wood, the sun-damage level, and the preparation before staining all play dramatic roles in the resulting appearance of the stain color you chose. The same gallon of stain can look very different on different decks, different types of wood, sometimes even on different boards on the same deck.
Although your deck or fence may have been built at the same time by the same contractor, there is no guarantee that all the lumber was purchased at the same lumber yard, or that all the lumber came from the same tree, or that it was all the same age, had the same drying time, or had the same level of treatment chemicals injected. There are so many factors that contribute to the wood on the same deck or fence not being a consistent batch that all the wood taking the stain the same way is unlikely. The result can be color variances, especially with a semi-transparent or even a semi-solid stain that has less pigment in it, so less coverage.
4. Choose your color with confidence, but also with caution and some flexibility.
We've stained three decks recently where the customer was not happy with the way the color looked. One lived with it, unhappily, two wanted to change the color after some of it was applied. This is a serious issue that is not easy to overcome.
The best solution, though not easy to achieve, is to purchase a sample of the stain you want and to test it on your deck. The problem with this is that if you don't like it, it may not be easy to change the color once it is on your deck, especially if it is an oil stain. Better to test the color on a sample board that is NOT on your deck. However, this may not give you an accurate test if the sample board is not the same exact wood type and age as your deck. That is, it's possible that the color will look a bit different on the sample than it will on your deck or fence.
Contributing to the difficulty of getting a sample is that most stain companies do not make sample quarts or test sizes which means you may have to purchase an entire gallon (typically $35-$45) just to test a small area.
Summary
In the end, the best advice I can give is to be confident in choosing a color you want and think you'll like but also to be as flexible as you can. The color you choose is very likely going to look different, sometimes very different, on your deck or fence than the sample you looked at online or in a brochure.
If we can serve you further as you consider staining your deck, pergola, play structure, or other wood you are considering staining, please call us. We'll send one of our trained Project Consultants to help you.
Due to the many reasons and the unacceptable rate at which deck stains and coatings fail in our Kentucky weather, we no longer offer our deck treatment services. We do, however, still stain and paint fences, play sets, and other wood structures.
To read my article on different options for stains and deck coatings, click here.