A wood deck is a beautiful and valuable part of a Lexington home — used as a relaxing area and for gatherings. Wood and composite decks add great value to your property and enhance the look of your house. However, wood decks are exposed to harsh elements all year round. As a result, a wood deck requires lasting protection from the sun, rain, and snow. When you maintain your wood deck properly, it will definitely last a lot longer. One of the best ways to protect your wood deck is through deck staining or coating. Deck staining gives the wood a finished and protected look, making it aesthetically pleasing. Deck staining also protects the wood from rotting and warping–  increasing the life of the wood.
Deck staining is not the kind of task that can be carried out by just anyone without knowledge and experience. The magnitude of frustration and disappointment that comes with a poorly done deck staining job can be overwhelming, although it usually doesn't show until the next season.
When it comes to deck staining in Lexington, Kentucky it's a good idea to hire a professional painting company that is capable of delivering a high quality job in a short amount of time and at a reasonable price.
At My Three Sons Painting, our seasoned painters know how to properly treat wood to protect your deck and its beauty for  years to come.
Deck staining is not a DIY task because if it's not done correctly, you will end up spending more money to have it corrected than if you hired a professional Lexington painting company to start with. Before any staining is done, the painting contractor will do a thorough deck cleaning job. At My Three Sons, our professionally trained painters will use power washing and, as needed, deck cleaning and scrub techniques with cleaning additives to ensure the deck stain will penetrate when applied.
Here is what you get when you hire My Three Sons Painting company for your deck staining needs:
Equipment
We have specialized deck staining equipment that helps us to deliver an excellent job. Our professionally trained team knows how to use the equipment to deliver the best results. The right equipment in skilled hands can go a long way towards minimizing damage to a deck.
Insurance
At My Three Sons, we carry full insurance. We understand that accidents are a common phenomenon in deck staining projects, even with professionals. Since we are an insured contractor, we will compensate our customers for any damage done.
Professionalism
At My Three Sons Painting company we have a dedicated staff of professionals who work directly with our customers to ensure the very highest quality work. Our experts know the best methods to preserve the beauty and structural integrity of your deck for the longest time possible.
Timeless results
To ensure an effective, attractive result, our professionally trained painters use only the best-quality deck sealers and wood stains to give you an even finish, and save you money through minimizing wastage.
Are you looking for a professional painting company in Lexington, Kentucky you can trust to complete your deck staining job? You don't have to look any more! My Three Sons is available to answer your questions and provide unrivaled services to complete whatever deck staining you have in mind.
To read and see pictures of elastomeric coating rather than deck staining (a product and technique that will last up to 3 times longer than stain), click this link: Deck Coating.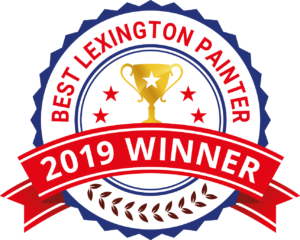 Schedule a Consultation Now!
"We've used Keith and his team several times over the past two years and have been nothing but impressed." -Jennifer Buntin
Schedule Now