You have many choices of companies when you wish to paint your home or remodel it. Why do so many customers choose to work with My Three Sons Services when they have many other options?
1. Our outstanding customer service and communication.
It's our highest commitment and value. We exist to serve our customers and to make them happy. Jaimie Muzaurieta is our Project Manager who takes the leadership of your project from the moment you sign your contract. She communicates regularly with each customer about scheduling, color choices, special needs, everything you need to begin your project, and throughout the course of it.
"In a world where there only seems to be horror stories, My Three Sons is a shining light. I have found them to be trustworthy (their quote was exactly the same as the actual price with no hidden fees), reliable (turned up when they said they would and kept me informed of the timeline and schedule every step of the way), and respectful (my painters were awesome, very polite and kept the place clean and tidy). "

Katie Owens, one of our customers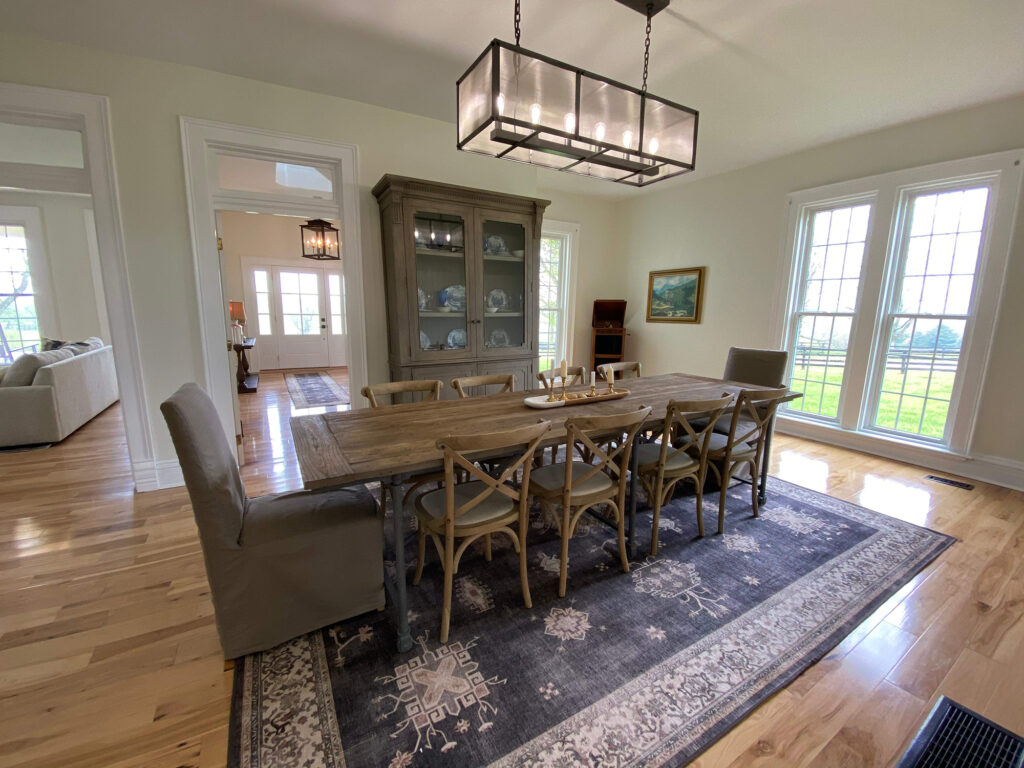 2. Superior Craftsmanship:
Our painters have many years of experience. They can do much more than paint. Our remodelers are masters at their trades. And they all work under the highest quality standards.

3. Well-Trained and Highly Reliable (and clean) Painters:
Our painters show up on time, do not drink, do as they're expected, clean up after themselves every day, and protect your home, possessions, pets, and family in the process. We care about you feeling safe and secure while we are working in or around your home. And keeping your home clean as you live through the project with us is extremely important to us.

4. Outstanding Team Leaders:
I pay my Team Leaders, who have been with me for years, much more than industry standard because they are worth it, and your painting project will show why—you'll be amazed at how beautiful and professionally cared for your home will look when we're finished. One of our customers, David Grau, wrote: We are really enjoying and appreciating working with your crew – Tony, Roger and even Chris are good people. They work hard, are professional and diligent, don't take themselves too seriously, are easy to talk to and work with – what a pleasure! I know it is hard work being an employer. Thanks for sending us your best people. The house is looking great!
The initial project estimate was higher than others. However, the competing estimates were not detailed, nor did they consider the repair work that would be required. Keith hand delivered the estimate and walked us through his approach. He immediately gained our trust. I am very glad that we chose My Three Sons Professional Painting. The quality of the work and the quality of the people involved on the project were worth every penny.

Another customer, Jamie Hughes
5. Superior Preparation of Painted Surfaces:
You don't have to be a professional to apply paint to a wall fairly well. There are many DIY painters, and even painters who are not truly trained. But a beautiful, home-transforming paint job is not merely about applying paint; it's about careful and meticulous preparation (sanding, patching, repairing, caulking, scraping, smoothing, priming, etc.). That is the difficult but essential foundation that requires skill and experience, and what costs money because it takes time. If you find a lower bid, the chances are good that corners will be cut on preparation. If so, it will show when the paint is applied. Our painters will not stop prepping until they are satisfied that everything (ceilings, walls, and trim) are fully ready and will look beautiful when painted. In our industry, there is a saying that speaks to this: "You can put lipstick on a pig, but it's still a pig." We transform your home by the prep work we do BEFORE a single drop of paint is ever applied.
"The bitterness of poor quality remains long after the sweetness of low price is forgotten."

— Benjamin Franklin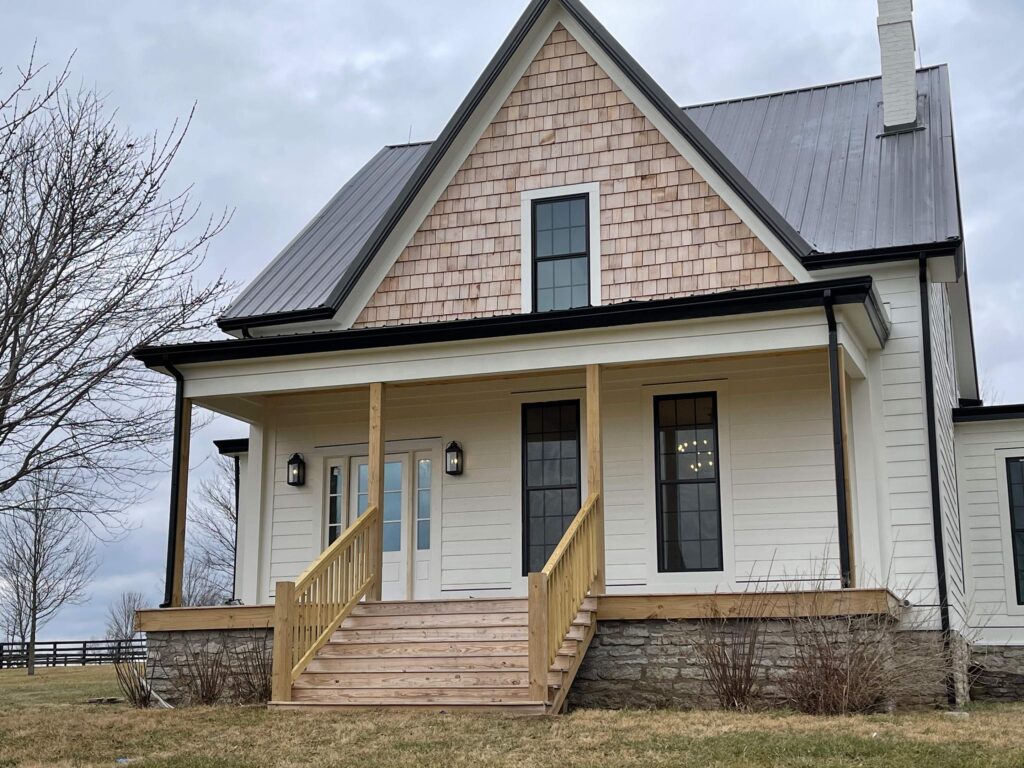 6. We use the highest quality materials:
We do not cut costs on low-grade paint or other supplies, as many painters do to save money. We primarily use Sherwin Williams superior paint products and supplies and also some trim and cabinetry paints from PPG, Farrell Calhoun, and Benjamin Moore.

7. We are fully insured with general liability and worker's compensation in place:
Many contractors save money by not carrying full insurance, and therefore can provide you with a lower bid. However, they put you and your home at risk by doing so. Your home is not protected from damage or accident, and you can be held liable if a worker is hurt on your property. We don't ever ask our customers to take that risk since we carry full insurance to protect your home and you!

8. Our fantastic, Five-year guarantee.
We guarantee our products and our workmanship for a full five years from the completion of the project. If our products or anything resulting from our workmanship fails in this five-year period, we will return and take care of the problem at no charge. And we have many Google reviews from our customers who will tell you that we make good on this promise.

9. And perhaps most importantly, a contractor you can trust, and workers who will be carefully managed by a seasoned Team Leader for trustworthiness and professionalism.
I was surprised when Lee Rutherford, the new owner of a large foreclosure home on the fourth hole at the Golf Club of the Bluegrass said to me, Keith, your bid is more than $2,000 higher than the next highest bid. But we've decided to go with you because I believe I can trust you. I learned that day that trust, for many people, is even more important than price, though price is, of course, important.
Tara Welch, one of our long-time, repeat customers wrote: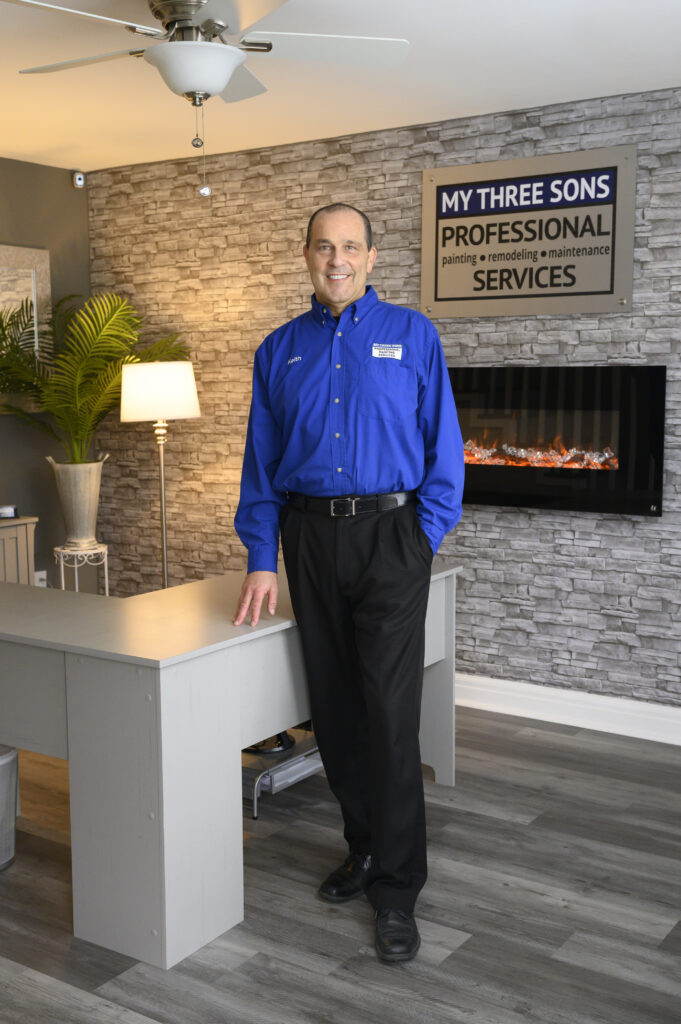 "I cannot say enough about My Three Sons Professional Services, the employees and the owner Keith Zafren. I first met Keith in approximately 2013 when I called him from advertising on his truck. I am elated that I did! He came to the rescue of a bath project that was in disarray and my daughter's bedroom that needed repainted. They also painted my entire log home, even when they found some rotted wood they quickly came to a solution. They painted the entire interior of my mother's home and several rooms in my current home. Most recently they built a fence for my stepson and family. I will continue hiring this contractor because I know, without a doubt, the job will be perfect when finished. And perhaps most importantly, a contractor I can absolutely trust, and workers who will be carefully managed by a seasoned Team Leader for trustworthiness and professionalism. I 100% recommend Keith and his company."

– Tara Welch
I hope this is helpful to you as you explore your options and make your decision about who to hire. Perhaps all this explains why one prospective customer sent me the following email after receiving my quote for work he wanted done:
"We have received several different quotes and they are all cheaper than yours, some by a wide margin, which leads me to believe they are not what I'm looking for. I want quality work and I do not mind paying for it. I feel comfortable using your company."

– one prospective customer
It's a good idea to get more than one quote, for peace of mind and for comparison purposes. That's a wise practice. At the same time, remember that what is true in many areas of life is certainly applicable in the painting industry—you usually get what you pay for. If you want the highest quality of work and the most beautiful final product, you may not be satisfied by accepting the lowest quote you receive. The reasons that quote is lower will show. If you choose My Three Sons Professional Painting & Remodeling, you'll get what you pay for, every time. And you'll know exactly why our company motto is "Your Satisfaction is Our Motivation."