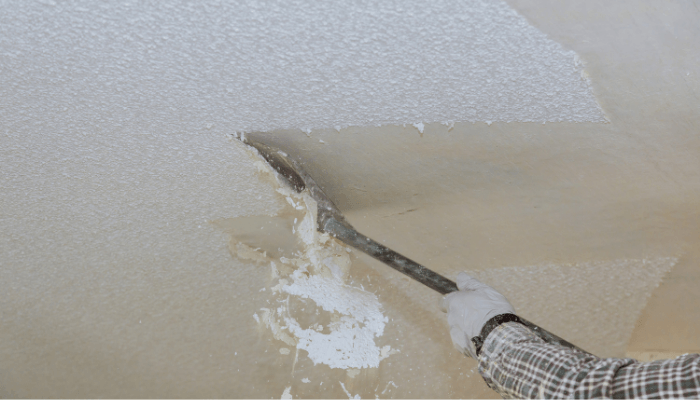 Are you tired of looking at your ugly textured or popcorn ceilings?
Do you wish you could have beautiful, updated, perfectly smooth and freshly painted ceilings for a reasonable price?
Well, we can make that transformation happen for you easier than you might think.
We've spent years wetting and scraping off that ugly texture for customers. We've also installed ¼ inch drywall over that texture, then finished it off with tape and mud to try to make those ceilings smooth. Both old processes were labor intensive, very messy, and therefore expensive. Who wants or needs that mess or expense?
We recently made the decision to spend the money to purchase a brand new Festool CT26 HEPA Sanding and Vacuum System that is as amazing as it was expensive.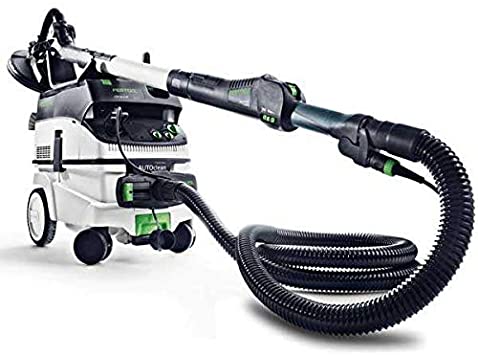 The best things about it?
It does a remarkable job making your ceilings smooth (way better than the old methods).
It is almost completely dustless (say good-bye to that awful mess made by scraping and sanding drywall mud).
It is much quicker than scraping or installing new drywall (that means you save money!).
It can add resale value to your home.
We transformed the living room, dining room, and hall bathroom ceilings for Ken and Ava Taylor in Versailles. Before you see some before, during, and after pictures, take a look at Ava's Google review of our work.

Here's what Ava's Living Room ceiling looked like before we started.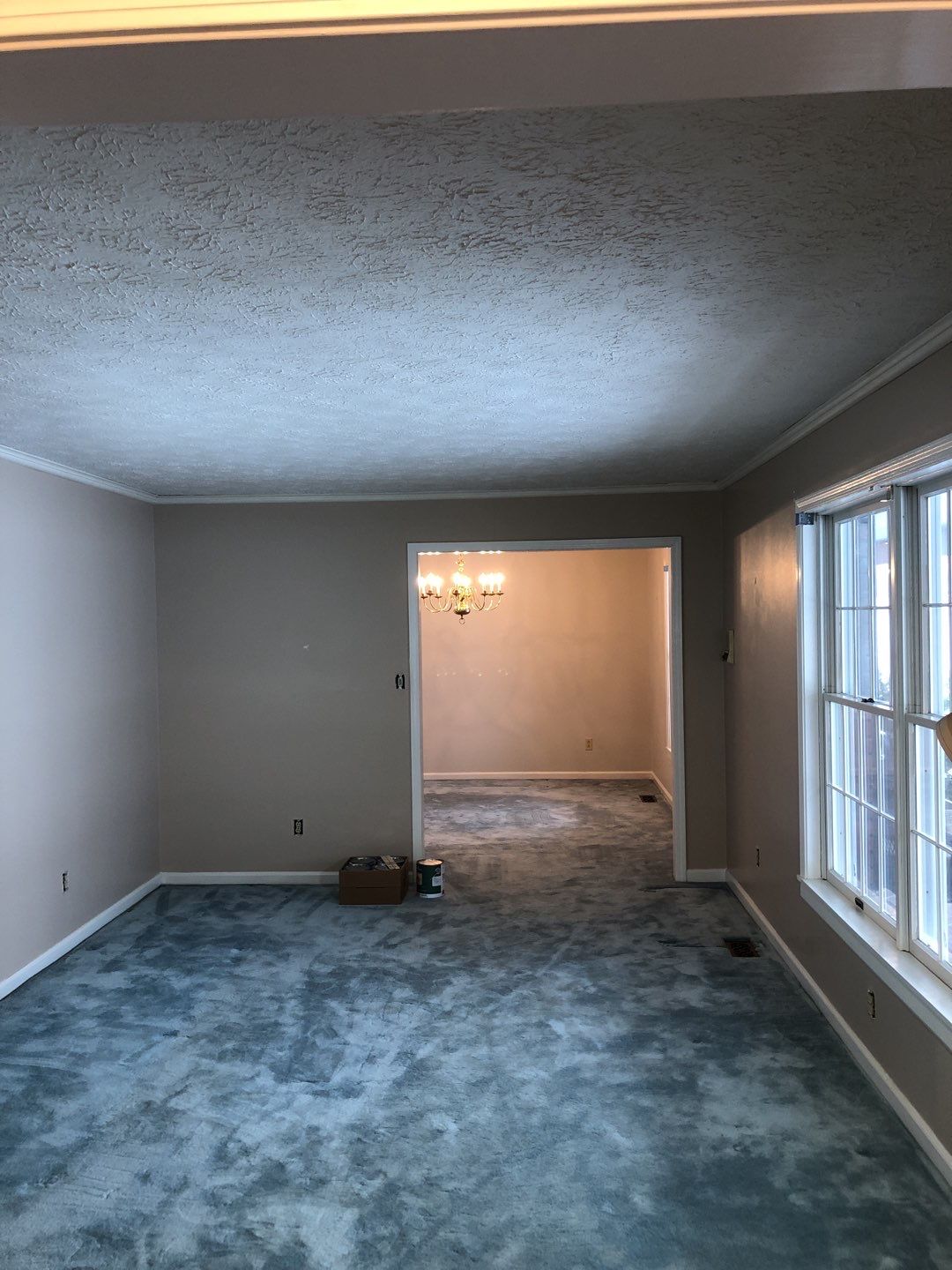 And here's what it looked like when we finished.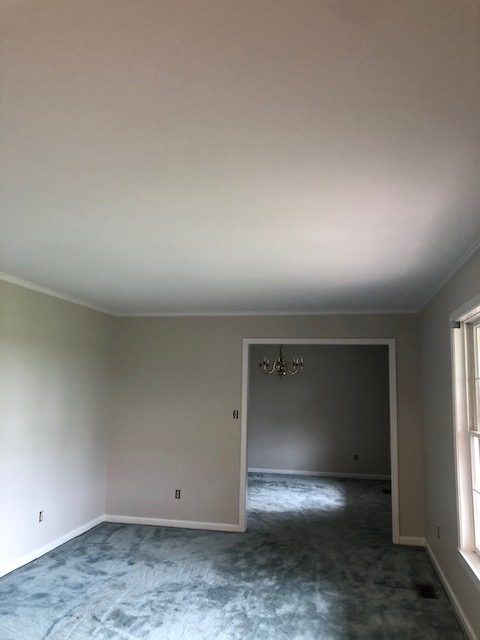 Here's the Dining Room before.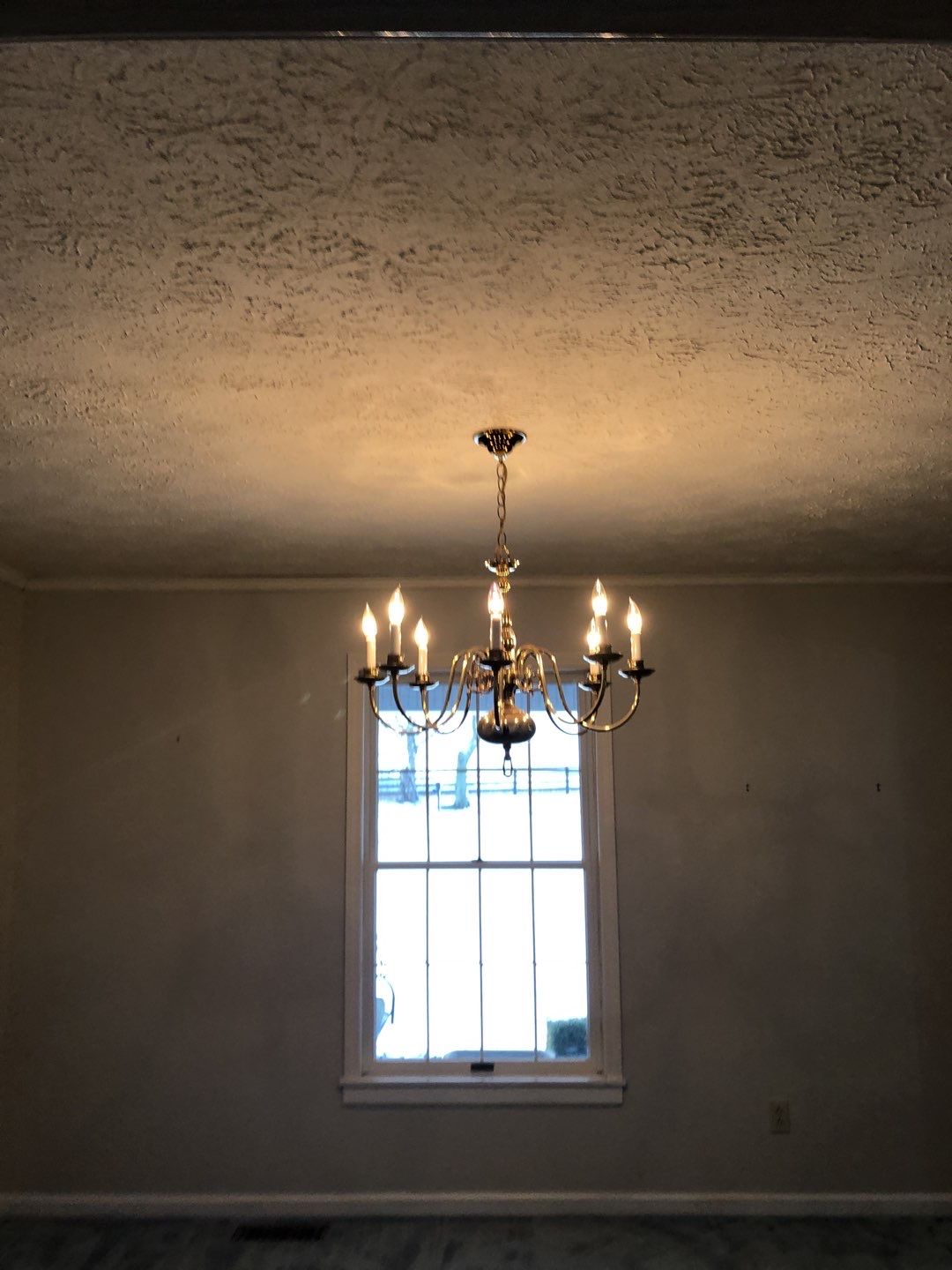 The Dining Room during (Tony is skimming the ceiling with drywall mud to create the perfectly smooth texture Ava commented on.). We use the same dustless sanding system to sand the mud after it dries to prevent a mess.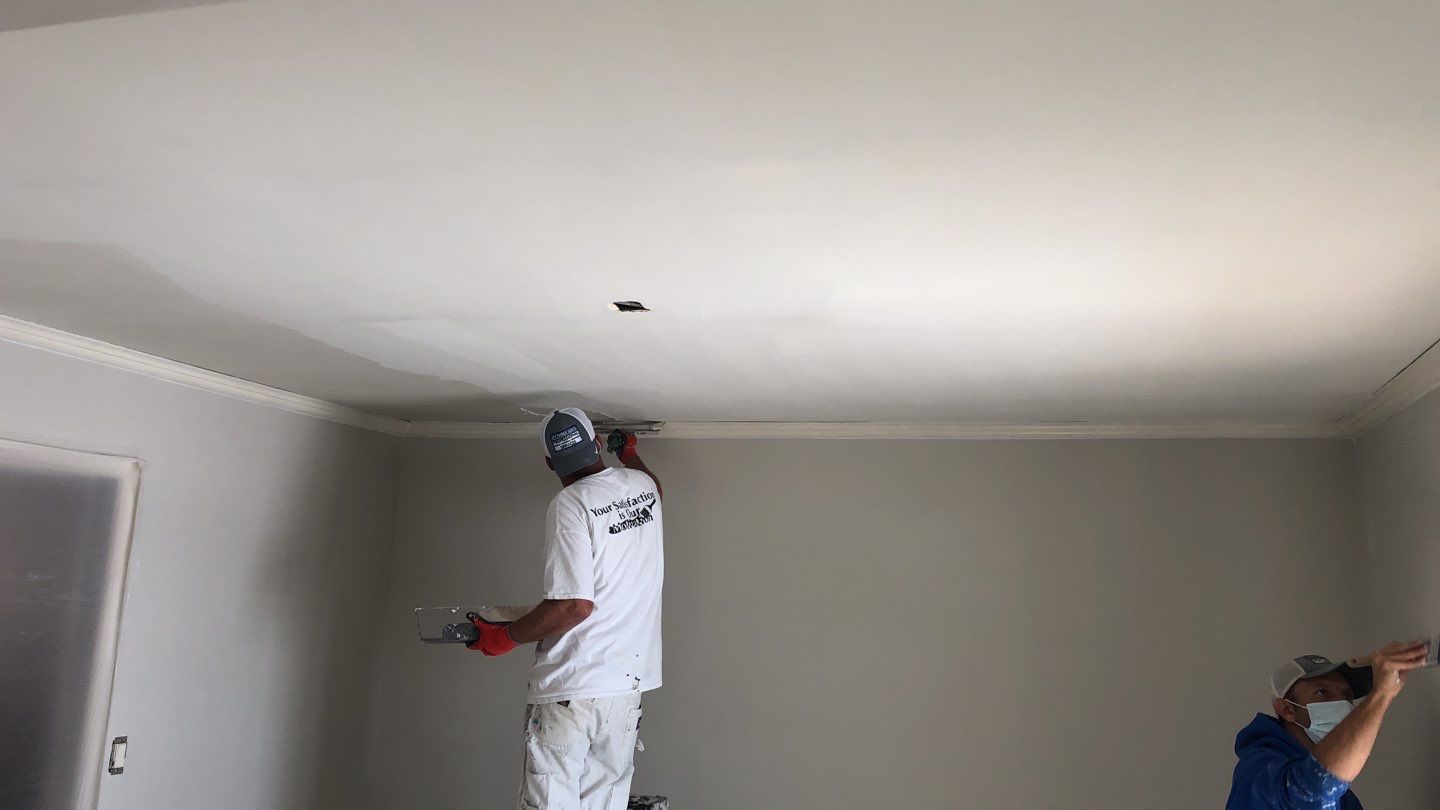 And the Dining Room finished to perfection (we even installed a medallion Ava purchased and asked us to put up for her).
Call us today for your free estimate to update those ugly textured or popcorn ceilings by getting them beautifully smoothed and perfectly painted.
Virtually no mess.
A beautifully finished look and feel.
Excellent craftsman and workers.
A fair, reasonable price to achieve your dream and add resale value to your home.
Call 859-321-7344 to schedule your free estimate appointment today.