Store Appearance is Critical to Sales
Some stats include:
95% of shoppers say that the stores' external appearance influences their decisions about where to shop.
52% of shoppers say that they avoided a store because of a dirty appearance from the outside.
39% of shoppers say they won't enter a store that doesn't "look like a place I would normally shop."
Importance of Business Appearance was ranked: 30% Extremely Important; 66% Somewhat Important; and 4% Neither Important or Unimportant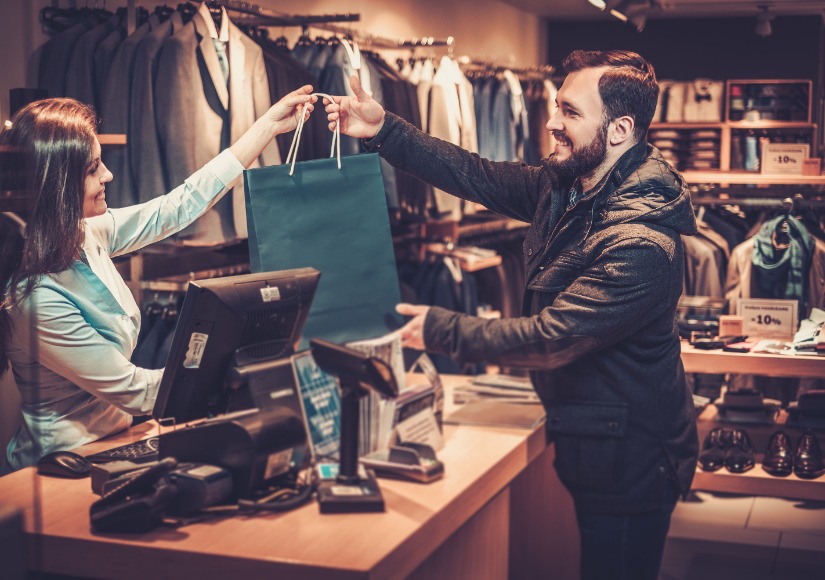 "One-half of consumers (52 percent) have avoided a business all-together because it looked dirty from the outside. These consumers form an opinion of a business based on physical presence, which heavily influences their decision to shop at a location. Nearly all shoppers (95 percent) say that exterior appearance is important in their selection of a place to shop."[1]
"One-third of consumers have chosen not to enter a business because it 'didn't look like a place I would normally shop.' These consumers may not have been able to put a finger on specifically why they didn't want to shop there, but there was something about its appearance that gave them pause."[2]
John Highman reports that, "the presentation and appearance of the retail property in the eyes of both the tenants and the customers will be a fundamental fact that will influence sales."[3]
Highman further notes that, "Ultimately everything of an 'appearance' nature is linked. Shoppers like to feel good as they shop and as they move through any shopping centre. If that magic ingredient is missing, then they are unlikely to return to the property for their shopping needs."[4]
It is self-evident that, "The appearance and the convenience of the shopping centre will have direct impact on sales and tenant business. When you are looking at the performance and the configuration of the tenancy mix, ask, 'can the appearance of the property be improved?'"[5]
Why is This so Important?
The visual condition and appearance of your business strongly influences your customers' decisions to purchase or to leave, and whether or not they will return (and how often) to your place of business. Highman insists, "If you are looking to improve the performance of a retail property, start to focus on customer interest, shopping convenience, and property appearance."[6]
Your Store's Appearance Will Influence Sales
According to consumer surveys, the appearance of your building or store will dramatically influence revenue and sales. Data reveals that consumers form an opinion of your store and product almost instantly according to how the appearance of your building, inside and out, makes them feel. They decide, based on this feeling, whether they will shop at your store, and if in the store, whether or not they will purchase.

95% of consumers report that the appearance of  the outside of a building is important to them in selecting where they want to shop.

Survey results appeal to business owners, from restaurants to retail stores to big-box outlets, to focus on the exterior of your building to attract new and returning customers who want to buy your products because they feel good about entering and shopping in your store.[7]
---
What Can You Do to Ensure that Your Customers Will Return and Have a Positive Shopping Experience?
Ask yourself these three questions:
What message is the appearance of our building sending to our ideal customers?
Are we turning away customers because of the run-down, dirty, or unattractive appearance of our building (exterior and interior)?
Does the appearance of our store match our ideal customer's expectations?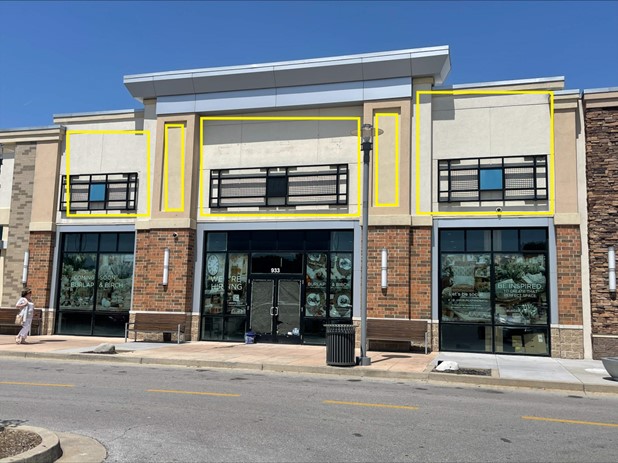 An Industry Leader in Commercial Coatings in the Lexington Area – Since 2007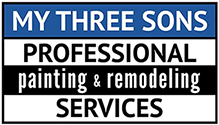 My Three Sons Professional Painting Services serves commercial customers throughout the Central Kentucky and Greater Lexington Area. We have completed commercial projects for TruStar Energy (at the UPS Hub on Leestown Rd.), KET, Toyota ProLift, Sumitomo Electrical Wiring Systems, Cooley Medical, multiple projects for the Goodwill Industries of Kentucky, Sterling Health Solutions, multiple projects for The University of Kentucky, Retail Store Construction, DLC Management, All Points Community Management, Fayette Property Management, Millay & Company, Environmental Services, Inc., and numerous commercial projects for Asbury University and Asbury Seminary.
---
We have also completed large-scale renovation and re-painting projects for Grace Baptist Church of Lexington, the Wilmore Presbyterian Church, the First Presbyterian Church of Nicholasville, the First United Methodist Church of Andover, Mary Queen of the Rosary Catholic Church, The Episcopal Church of the Resurrection, Nicholasville Christian Church, and others.
Recent Commercial Client Testimonials
"My Three Sons Painting did an amazing job and painting transformation. Professionalism abounds from their communication to their attention to details. While improvements are never a pleasant experience regardless, this was by far the best process and finished product and exceeded even my lofty expectations. Bravo to the entire crew."

– Quint Tatro, Joule Financial
Keith Zafren, the company owner, is hands-down the best contractor I've ever worked with. He's prompt, communicates exceptionally well, very courteous and service oriented. His company motto is "Your Satisfaction is our Motivation", which is exactly how they operate. From my first call for an estimate through the final walkthrough after completion, Keith and his crew were top notch; on schedule every day, worked late as needed, and accommodated changes. I highly recommend them, and will call upon Keith for our future painting needs.

– Aaron Welch, IT Solutions
Our company engaged My Three Sons Painting to paint the common areas of 10 multi-family condominium buildings. We were exceptionally pleased with the professionalism exhibited by both Keith and his team, their attention to detail and willingness to work on a flexible schedule to accommodate the needs to the communities residents were invaluable to us as we worked to complete the project. Throughout the whole project Keith was in contact with us keeping us up to date on the status of the project and make sure we were satisfied with the work. Working with My Three Sons turned was a great experience and we look forward to working with them in the future.

– Daniel Hanna, Account Manager, All Points Community Management
This has to be the best company I've ever used. They actually came when they were supposed to. They gave us a written estimate and followed through. They showed up on time, they staid late if necessary, and cleaned up the job site better than it was before they started. They went above and beyond to help. The past companies we had used were a total nightmare, but My Three Sons is unbelievably excellent, and they're the hardest working people I've ever seen! I'd give them an A+ if I could!

– George Allgeier, Lexington Attorney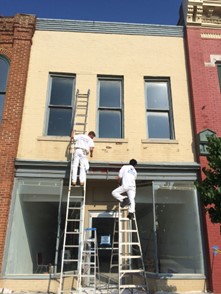 To schedule your free consultation and professional proposal, call:

859-321-7344

Don't allow your ideal customers to leave your store, or decide not even to enter, because your store is no longer attractive.
A fresh coat of paint will
increase sales and revenue right away.
We're here to help. We'll make that happen. Call today!
859-321-7344
---
FOOTNOTES: